SAE 100 R7 R8 Nylon Resin Thermoplastic Hose
Product Description
SAE 100 R7 R8 Nylon Resin Thermoplastic Hose
Relative Products: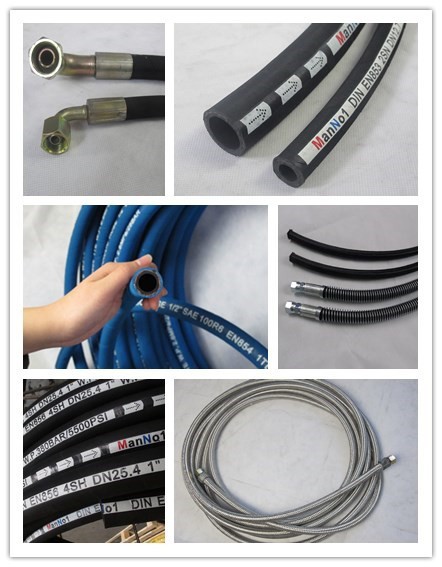 Hengshui Yatai Especial Rubber Products Co.,LTD is established in 2001 year.
Main production:Hydraulic Hose,High Pressure Steel Wire Braided Hose,High Pressure Steel Wire Spiral Hose,SAE & DIN Standard Rubber Hose, High Pressure Hose Assembly,LPG CNG Rubber Hose,Color Rubber Hose,Steam Hose, Acid and Alkali resistant Rubber Hose, Special Rubber Hose, Inflatable Packer and so on.
Export to USA,UK,France,Italy,Korea,Russia,Brazil,Malaysia and so on.
Our products are not only reach National Standard,but also have passed ISO9001,ISO/TS16949 quality certification.
Main Product Type

Product Details

Hydraulic Hose

Steel Wire Braided Reinforcement Rubber Hose(R1 R2 1SN 2SN 1SC 2SC R16 R17 )

Steel Wire Spiral Reinforcement Rubber Hose(2SP 4SP 6SP R9 R12 R13 R15)

Special Hose(steam hose, LPG hose, acid & alkali resistant hose)

Textile Braided Covered Hose(R5)

Textile Reinforcement Rubber Hose(R3 R6 1TE 2TE 3TE)

Thermoplastic Hose (R7 R8)

Nylon Hose(Single and Double Hose)

Industrial Hose

Air/Water/Oil/Fuel Suction & Discharge Rubber Hose
     SAE 100 R7 R8 Nylon Resin Thermoplastic Hose      
StructureandCapability:
ThiskindofhoseismadeofInnerTube(Nylon)
reinforcement(HighFlexibilityNylonorThermoplastic).
ItisEthereal,Flexible,andtheinnertubeisvetySmooth.
WithafewlossofPressure,thehoseresistanceoftheMediumflowingissmall,
ItalsoownsafineperformanceofAnti-chemicalandImpulse.
DINEN855R7/SAE100R7
I.D

O.D

Workingpressure

Burstpressure

Bendradius

Weight

Length

inch

mm

mm

MPa

Psi

MPa

Psi

mm

kg/m

metres

1/8

3.3

8.5

17.2

2500

68.9

10000

13

0.037

20~100

3/16

4.8

10.8

20.7

3000

82.7

12000

20

0.068

20~100

1/4

6.4

13

20.7

3000

82.7

12000

33

0.085

20~100

5/16

7.9

15.1

17.2

2500

68.9

10000

46

0.103

20~100

3/8

9.5

17

15.5

2250

62.1

9000

51

0.141

20~100

1/2

12.7

20.7

13.8

2000

55.2

8000

76

0.21

20~100

3/4

19

27.1

8.6

1250

34.5

5000

127

0.287

20~100

1

25.4

34

6.9

1000

27.6

4000

203

0.542

20~100
DINEN855R8/SAE100R8
I.D

O.D

Workingpressure

Burstpressure

Bendradius

Weight

Length

inch

mm

mm

MPa

Psi

MPa

Psi

mm

kg/m

metres

3/16

4.8

13.1

34.5

5000

137.9

20000

38

0.115

20~100

1/4

6.4

15.9

34.5

5000

137.9

20000

51

0.176

20~100

3/8

9.5

19.4

27.6

4000

110.3

16000

64

0.22

20~100

1/2

12.7

22.7

24.1

3000

96.5

14000

102

0.283

20~100
          SAE 100 R7 R8 Nylon Resin Thermoplastic Hose
Thermoplastic Rubber Hydraulic Hose  Pictures: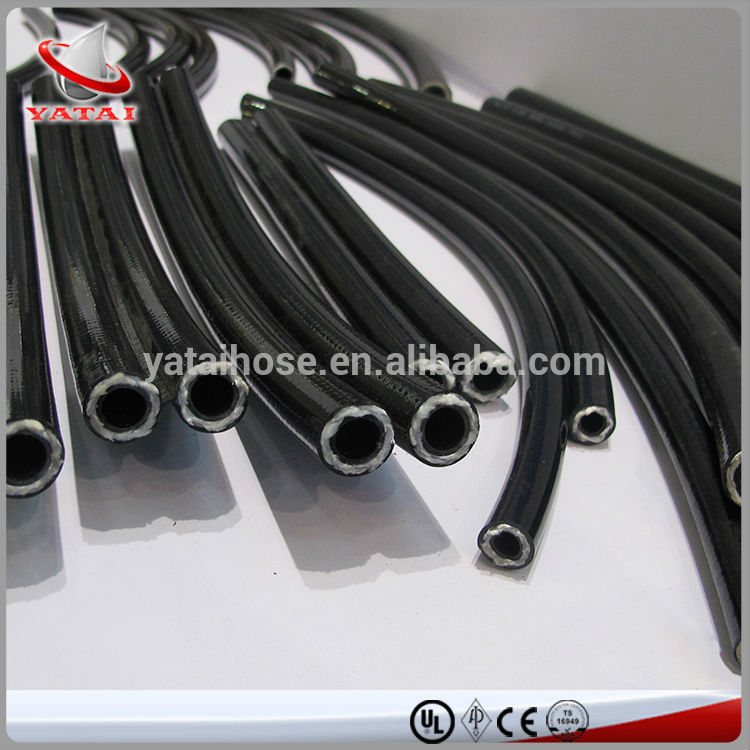 Thermoplastic Rubber Hydraulic Hose Buyer: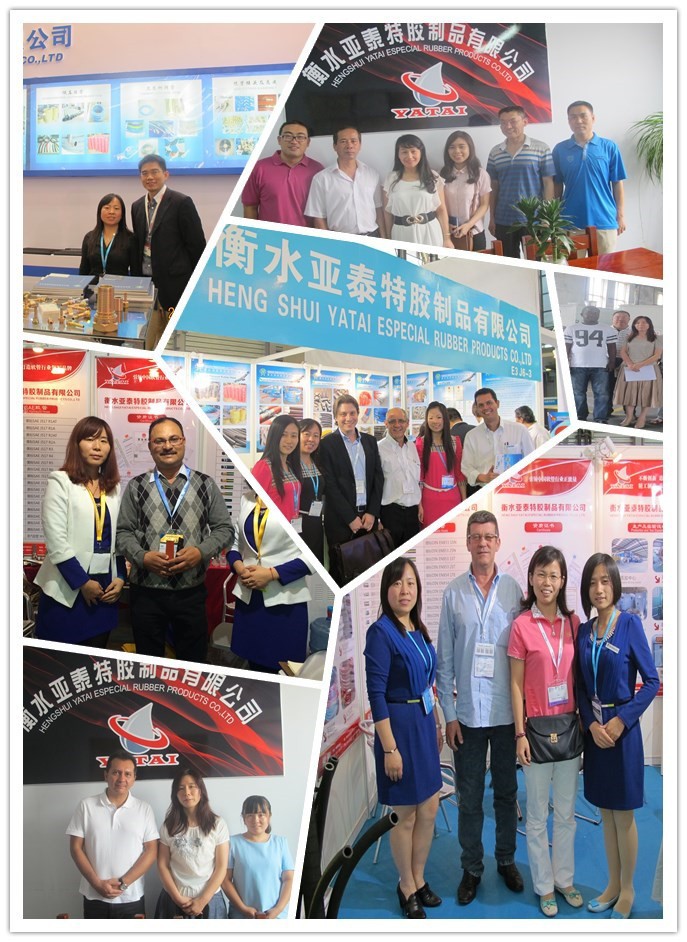 Thermoplastic Rubber Hydraulic Hose Processing Procedures: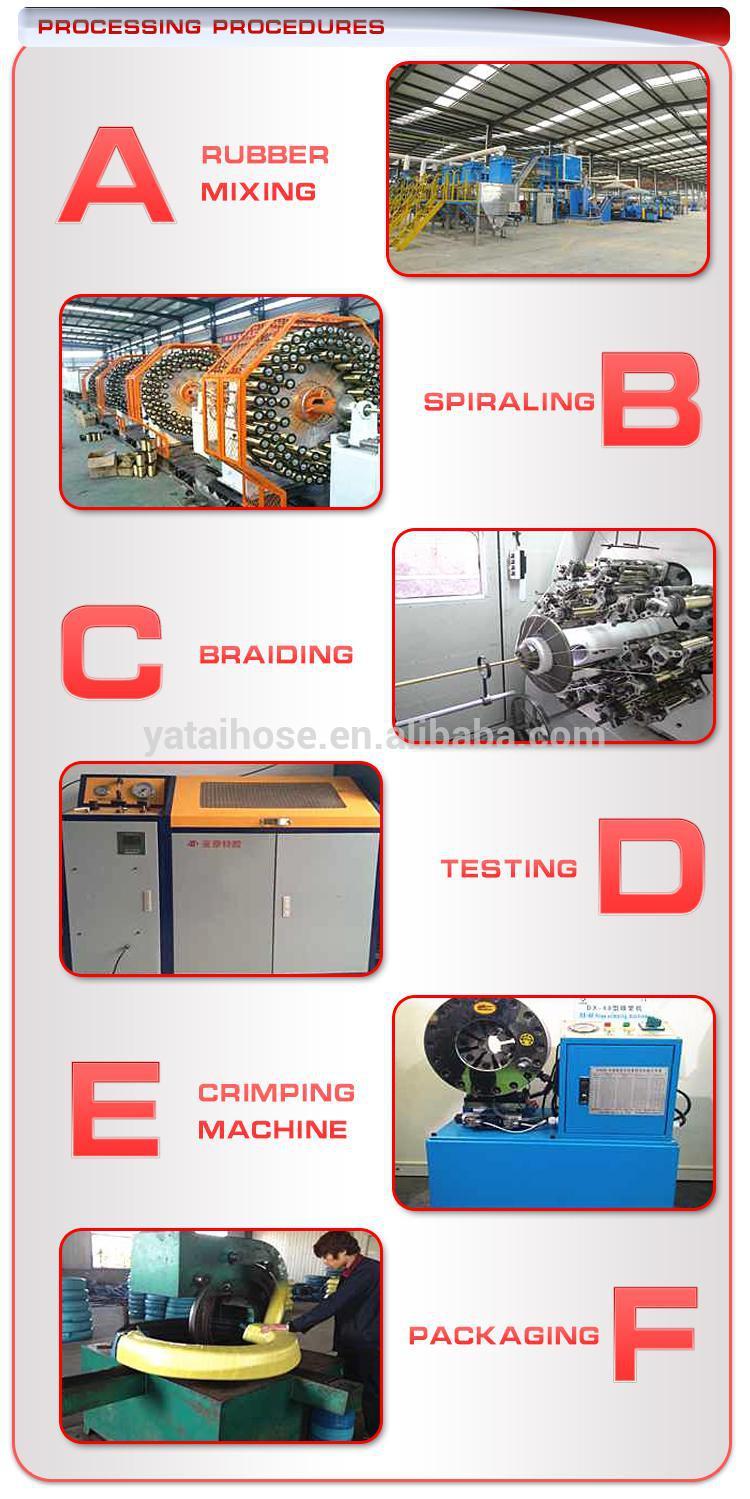 Welcome to inquiry for SAE 100 R7 R8 Nylon Resin Thermoplastic Hose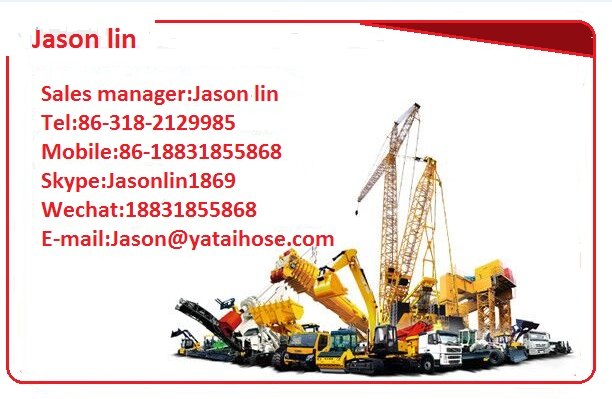 Product Categories : More Products