Colorful Rubber Hydraulic Oil Resistant Thermoplastic Hose
Product Description
                Colorful Rubber Hydraulic Oil Resistant Thermoplastic Hose
                            Related Products: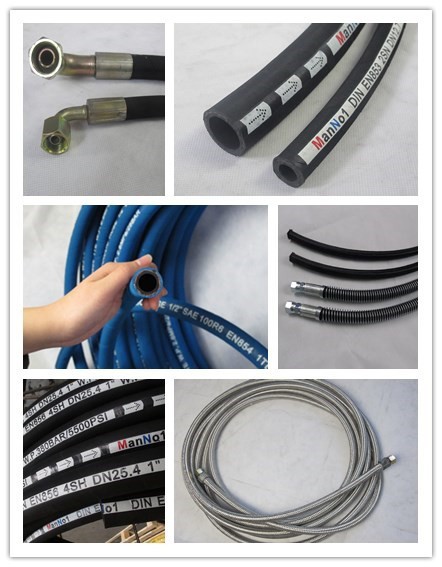 Hengshui Yatai Especial Rubber Products Co.,LTD is established in 2001 year.
Quality is our company soul!!!
Main Product Type

Product Details

Hydraulic Hose and Fittings

Steel Wire Braided Reinforcement Rubber Hose(R1 R2 1SN 2SN 1SC 2SC R16 R17 )

Steel Wire Spiral Reinforcement Rubber Hose(2SP 4SP 6SP R9 R12 R13 R15)

Special Hose(steam hose, LPG hose, acid & alkali resistant hose)

Textile Braided Covered Hose(R5)

Textile Reinforcement Rubber Hose(R3 R6 1TE 2TE 3TE)

Thermoplastic Hose (R7 R8)

Nylon Hose(Single and Double Hose)

Industrial Hose

Air/Water/Oil/Fuel Suction & Discharge Rubber Hose
  Colorful Rubber Hydraulic Oil Resistant Thermoplastic Hose
Structure and Capability:
This kind of hose is made of InnerTube(Nylon)
reinforcement (High Flexibility Nylonor Thermoplastic).
It is Ethereal,Flexible,and the inner tube is very Smooth.
With a few loss of Pressure,the hose resistance of the Medium flowing is small,
It also own safine performance of Anti-chemical and Impulse.
DIN EN855 R7/SAE100 R7
I.D

O.D

Workingpressure

Burstpressure

Bendradius

Weight

Length

inch

mm

mm

MPa

Psi

MPa

Psi

mm

kg/m

metres

1/8

3.3

8.5

17.2

2500

68.9

10000

13

0.037

20~100

3/16

4.8

10.8

20.7

3000

82.7

12000

20

0.068

20~100

1/4

6.4

13

20.7

3000

82.7

12000

33

0.085

20~100

5/16

7.9

15.1

17.2

2500

68.9

10000

46

0.103

20~100

3/8

9.5

17

15.5

2250

62.1

9000

51

0.141

20~100

1/2

12.7

20.7

13.8

2000

55.2

8000

76

0.21

20~100

3/4

19

27.1

8.6

1250

34.5

5000

127

0.287

20~100

1

25.4

34

6.9

1000

27.6

4000

203

0.542

20~100
DIN EN855 R8/SAE100 R8
I.D

O.D

Workingpressure

Burstpressure

Bendradius

Weight

Length

inch

mm

mm

MPa

Psi

MPa

Psi

mm

kg/m

metres

3/16

4.8

13.1

34.5

5000

137.9

20000

38

0.115

20~100

1/4

6.4

15.9

34.5

5000

137.9

20000

51

0.176

20~100

3/8

9.5

19.4

27.6

4000

110.3

16000

64

0.22

20~100

1/2

12.7

22.7

24.1

3000

96.5

14000

102

0.283

20~100
                              Oil Resistant Thermoplastic Hose Pictures: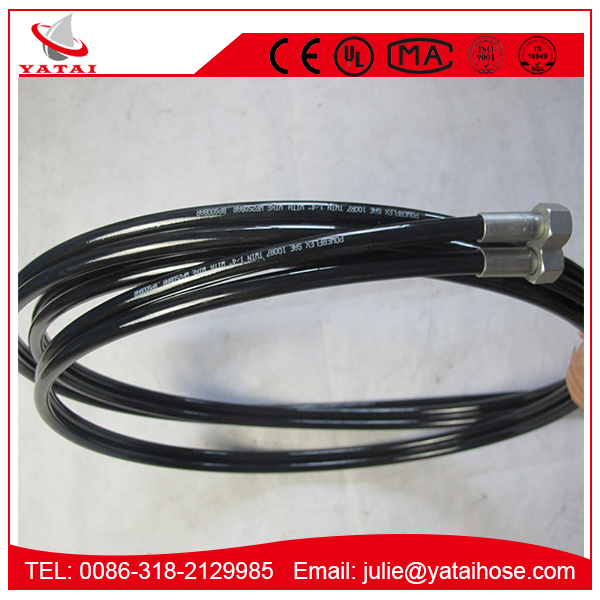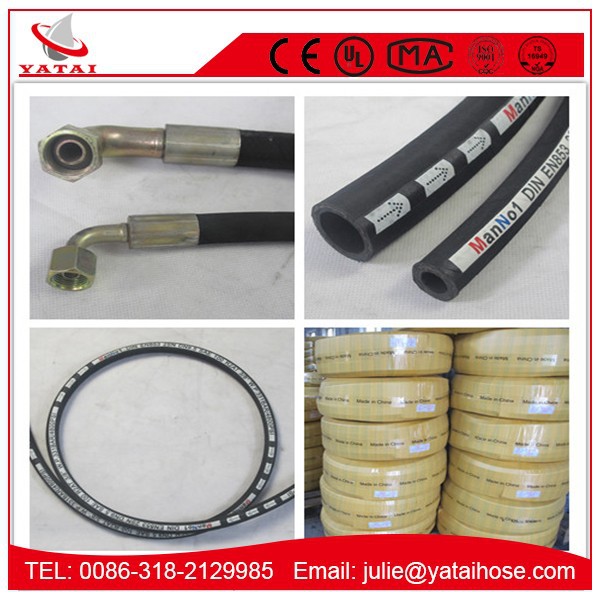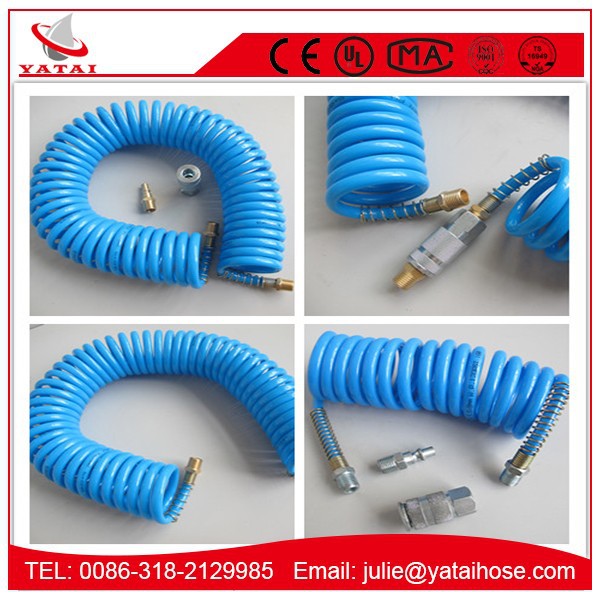 Oil Resistant Thermopastic Hose Exhibition and Certification: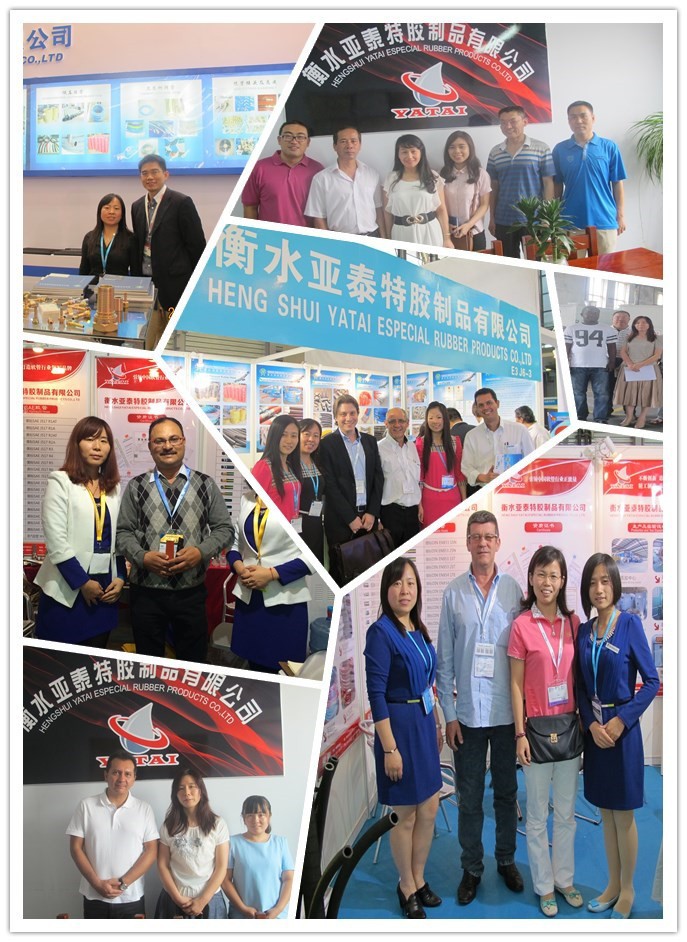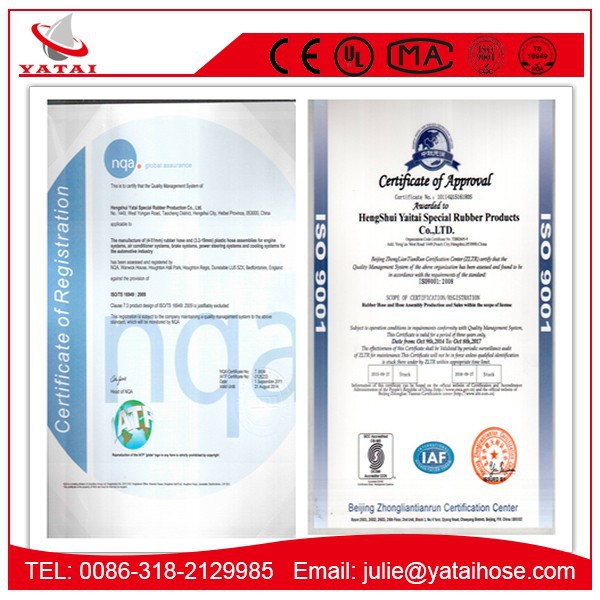 Oil Resistant Thermoplastic Hose Feedback from Clients: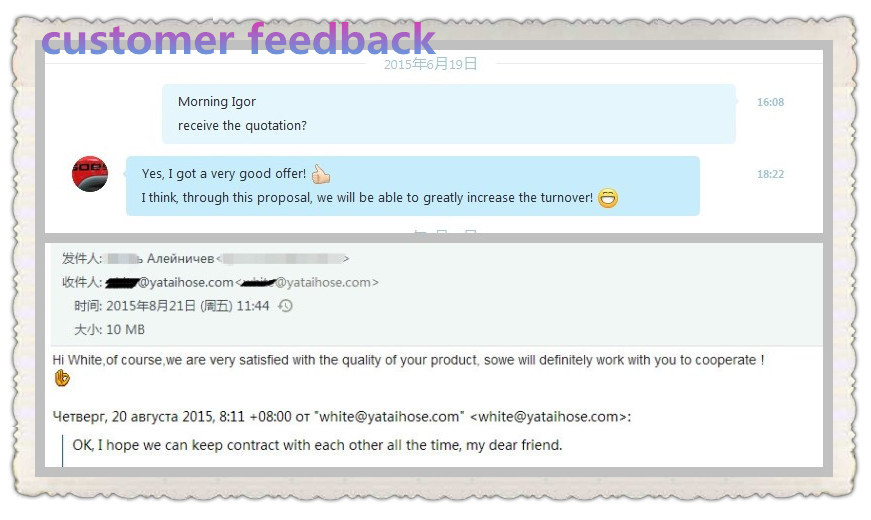 Welcome to Inquiry for Colorful Rubber Hydraulic Oil Resistant Thermoplastic Hose: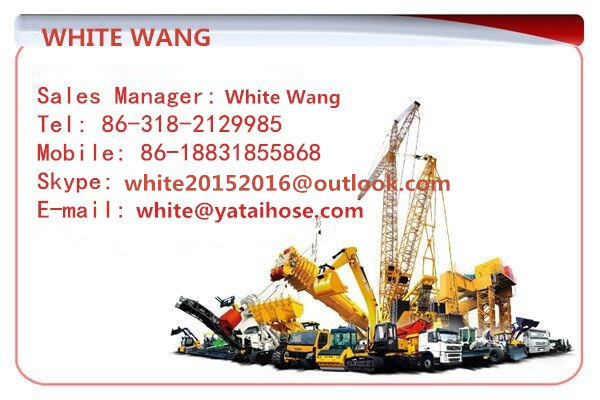 Product Categories : More Products